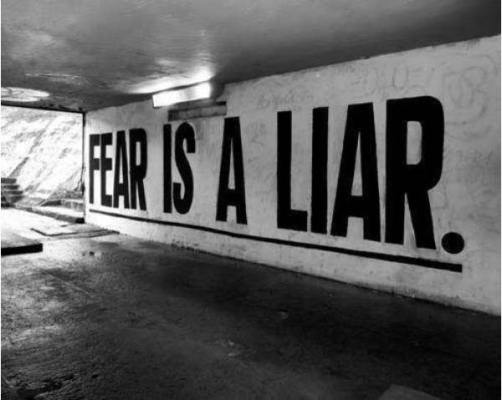 Psalm 23:1-3 states, "The Lord is my shepherd; I shall not want. He makes me to lie down in green pastures; He leads me beside the still waters. He restores my soul; He leads me in the paths of righteousness, For His name's sake".
The above passage of scripture is a very familiar one as it reminds believers how God will take care of them if they are willing to place their trust in Him. David reminds the reader the Lord is like a shepherd who rescues and protects his sheep. Understand this about a shepherd. The shepherd has a staff he utilizes while herding his sheep. Having the staff allows the shepherd to rescue the sheep whenever he wanders off. That's what I love about God, whenever we wander off and get ourselves in trouble He is willing to come rescue us from situations we find ourselves in. Have "No Fear", God will rescue if you allow him too, just like a shepherd rescues a sheep.
Not only will a shepherd rescue the sheep with that staff in his hand, the shepherd will protect the sheep from any and all danger. If a lion or bear tries to attack the sheep, the shepherd will come to the sheeps rescue. As a believer you must know that God is willing and able to protect you because you belong to Him. Do not be afraid to allow God to protect you because as a sheep he values you and wants to ensure you continue to dwell in green pastures.
As you go through the rest of the month and the rest of the year, when you need to be rescued call out to God and He will rescue you. When you need to be protected call out to God and He will protect you. Have "No Fear" because God has not given us the spirit of fear but of power, and of love, and of a sound mind.