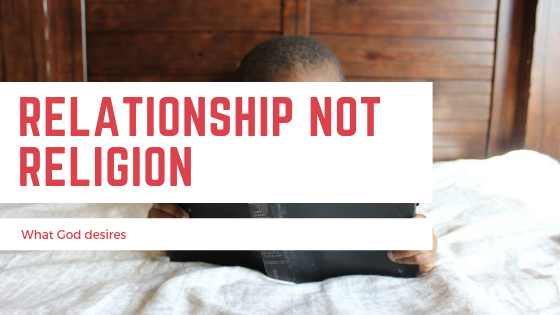 Scripture: Galatians 4:6-11
6You can tell for sure that you are now fully adopted as his own children because God sent the Spirit of his Son into our lives crying out, "Papa! Father!" 7Doesn't that privilege of intimate conversation with God make it plain that you are not a slave, but a child? And if you are a child, you're also an heir, with complete access to the inheritance.
8Earlier, before you knew God personally, you were enslaved to so-called gods that had nothing of the divine about them. 9But now that you know the real God—or rather since God knows you—how can you possibly subject yourselves again to those paper tigers? 10For that is exactly what you do when you are intimidated into scrupulously observing all the traditions, taboos, and superstitions associated with special days and seasons and years. 11I am afraid that all my hard work among you has gone up in a puff of smoke!
In the book of Galatians chapter 4 we find the Apostle Paul sending a letter to the church of Galatia. This church needs encouragement and direction from the man who helped to establish the church. Paul is writing to Gentile believers who are being persuaded that they need to adopt circumcision and law observance in order to be fully included in God's people. But Paul responds with a forceful scriptural argument. Paul didn't want the religious people to burden the new believers with all of the religious rules and regulations. In other words Paul was letting them know to not let the church people make you have a religion and not a relationship. What Paul was doing was making sure things didn't fall apart.
Religion says I have to do this while Relationship says I get to do this
Religion says I have to work for it Relationship says I worship for it
Religion says I must pay the price Relationship says Jesus paid the price
Religion says I must find a way Relationship says favor mad a way
Religion says I must behave Relationship says I must believe
Religion says because I gave money Relationship says because of Grace & Mercy
Dear brothers and sister Jesus interested in us having relationship and not religion.